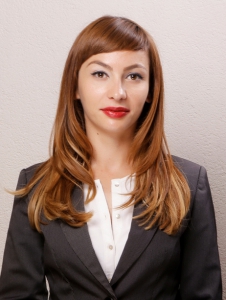 Licenced (First grade) appraiser for Real Estate properties & Finance Consultant
She has experience in project management, financial analysis, banking and finance, business plan development, and providing consultancy and advisory services. Njomza has previously worked in auditing for Deloitte Kosova, where she gained considerable experience in managing and concluding financial and management audits. This mainly included providing practical advice for achieving continuous business improvements. She audited and advised large Kosovo companies and corporations operating in various institutions, such as: banks, microfinance institutions, public sector institutions, insurance companies, manufacturing companies, and NGOs.
Njomza holds a BA degree in Banking, Finance and Accounting and is currently completing a MA in the same field, at the University of Prishtina.