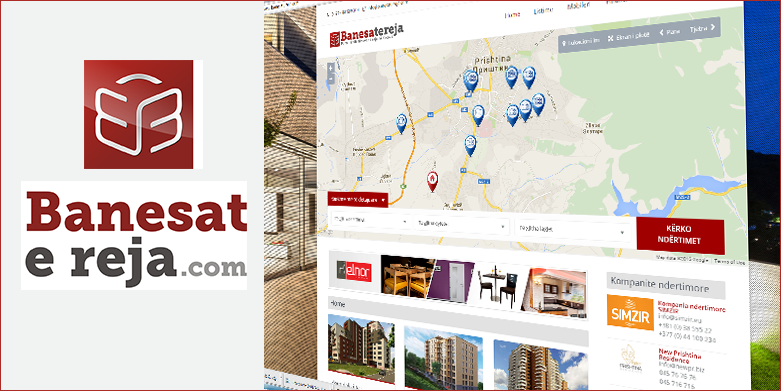 Alternative Sales Channels
Banesatereja.com, launched in March 2015, is a new portal featuring top properties to buy across Kosovo .
All potential home seekers benefit from exclusive content, no advertising and a clean, uncluttered design supporting a quicker property search.
Users of Banesatereja.com will also benefit from access to new properties before the competition. Properties will exclusively appear on the site 48hrs before they appear on other portals, making it the place to go to view the newest properties to come to market.
KRG is proud to be part of this cutting-edge new website, which is dedicated to presenting properties beautifully, clearly and accurately.
How users benefit
Clean, advertising-free property portal featuring the best properties that come into the market.
Access to local and national agents.
Exclusive content with properties appearing 48 hours before competitor websites.
Cutting-edge property search.
Save featured properties and create bespoke alerts.
Fully responsive – properties can be easily viewed on all devices including tablets and smartphones.
Banesat e Reja web.
Tailor-made, bespoke property search.
Banesatereja.com is an independent, personalised and highly professional service which finds and secures exceptional properties in prime locations across the Republic of Kosovo.